ervices
estaurant and bar
he hotel "Eney" has a restaurant, a bar and a patio. Room charge includes breakfast. Hotel's restaurant is designed with good taste and combines modern colors, textures and amenities with the Greek-Latin classic style.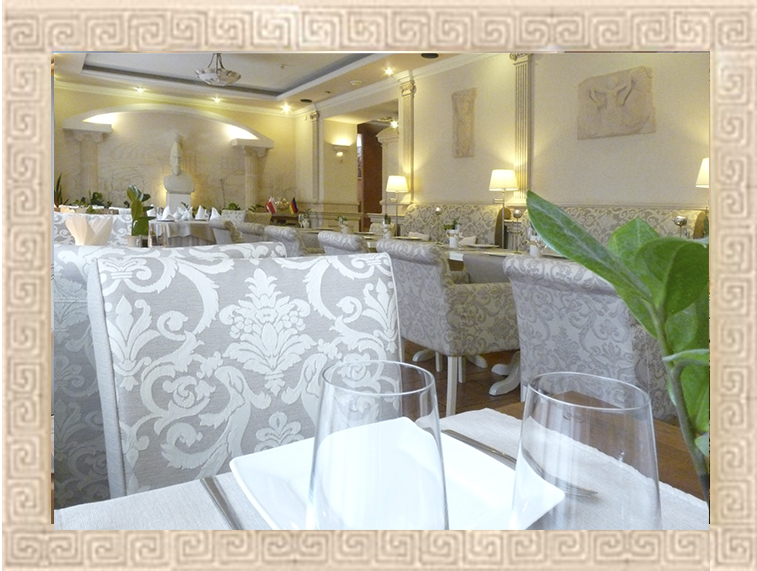 The gourmet restaurant is exquisitely designed to provide the calm serenity and exquisite taste while offering delicious Ukrainian and international dishes a la carte. We offer a sumptuous array of cuisine to tantalize, tempt and satisfy you. Dietary preferences are catered for and the restaurant serves special gourmet menus, seafood menus, as well as menus for diabetics and vegetarians. Savor unique creations enhanced by impeccable service and stunning ambience.


You are more than welcome to have a drink or have a breakfast outside at the patio near lighted swimming-pool when the weather is nice and enjoy Ukrainian nights in the evening.