Services
Restaurant
Restaurant menu
Eney top-class restaurant and picturesque summer terrace are the heaven for food lovers keen to sample a delicious blend of contemporary and French cuisine with strong Italian and Ukrainian influences. Eney Restaurant serves dishes prepared according to anncient Ukrainian recipes with appropriate fine wines.
The chef of this restaurant has added new dishes of her own recipe to the menu, which add creativity to the restaurant's cuisine. We offer a sumptuous array of cuisine to tantalize, tempt and satisfy you. Dietary preferences are catered for and the refined cuisine of this restaurant serves special gourme menu, seafood menu, children menu, as well as burgers and pizza. Savor unique creations enhanced by impeccable service and stunning ambience.
The range of delectable dishes, from hot and cold starters to tempting desserts, will appeal to even the most sophisticated and discerning of guests . An elegant Eney Restaurant and patio area is ideal for relaxed meetings with friends, as well as intimate and business meetings. .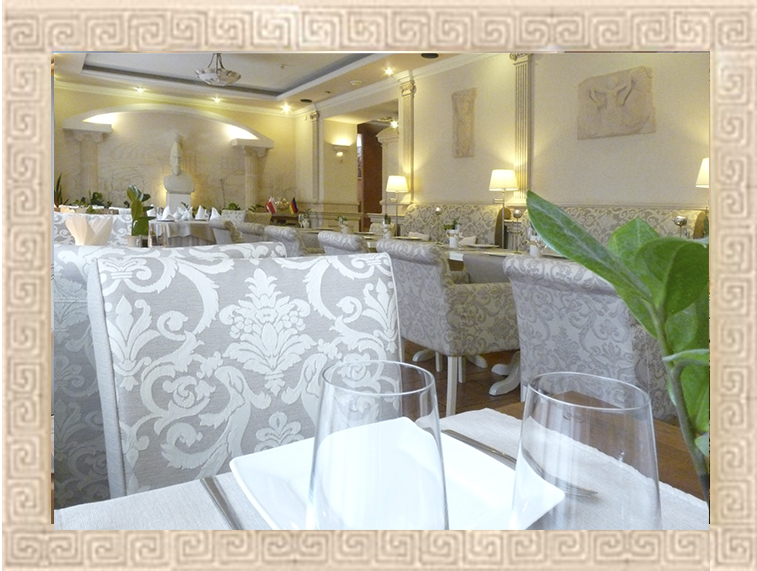 Enjoy the relaxed and tranquil atmosphere felt here, an oasis in this busy city, and let us take care of you.
In the summer, relaxing on the open terrace, located in the middle of greenery, you can admire the panorama of the blue pool and enjoy the coolness of the water.
Decided to invite friends, relatives or work partners? Arrange a business lunch or party in the walls of our restaurant and you will be proud of it! Not only delicious cuisine of the restaurant, but also careful service of the staff will promote good time.
So whether for cocktails, hot and cold drinks, snacks or a complete meal, our talented team of chefs takes pride in using the best and freshest ingredients for dishes served in beautiful surroundings.
We also offer a range of fine wines, Ukrainian alcohol and international brands spirits, as well as a top selection of coffees and teas.
For your safety, we also book tables by appointment! We serve breakfast,lunch and dinner.
Book a convenient date and time now!

QR Menu



We work every day from 9.00 to 23.00.
tel: +380 965 708 799
Viber, WhatsApp:+380 685 024 120
Thank you for your understanding and look forward to new meetings!
Take care of yourself!